Electronic document management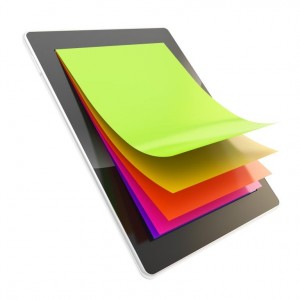 ANY Security Printing Company PLC offers a full range of electronic document management services. Services offered by the Corporation include a processing capacity of 100,000 proofread A/4 sheets, modern storage facilities suitable for contract storage and specialists capable of developing state-of-the-art document management centres.
The service includes:
Complete Range of Electronic Document Management Service
This service covers the uniform handling of paper-based and electronic documents in the form of outsourcing on demand. This includes the following:
Digitalisation of paper-based documents;
Supply of data from an image server;
Operation of a document management system, the uniform management of documents digitalised from paper or generated electronically
Long-term storage and safe-keeping of paper-based documents
High-Volume digitalisation
As part of the introduction of electronic document management, we undertake to process on a one-off basis, high-volumes of documents of traditional paper-based archives.
This service includes the following parts:
Survey of archives
Professional and/or technical preparation for scanning
High-volume scanning process at the client, or in our premises using high capacity equipment
Recording of digitalised images and index data onto data carriers
Restoration of the original status of the documents following the scanning process
Ensuring the traceability of documents using automatic or manual indexing
Lease storage of documents
Processing capacity for as many as 100,000 proofread A/4-es sheets daily!
Regular daily scanning in small quantities
ANY Security Printing Company PLC can undertake the digitalisation via scanning of even smaller amounts of documents, invoices, contracts, etc. as well, on a regular, daily basis, on its own premises. The processing ranges from preparation and digitalization to the storage of documents.
Other additional services
Contract storage
In its state-of-the-art warehouses developed on its premises, ANY Security Printing Company PLC offers proper conditions for the professional storage of documents of various enterprises. In addition to storage, we offer the following services as well:
Comprehensive document warehousing services, where certain parts of the documents (invoices, contracts, etc. of the previous year) are digitalised upon storage and made available electronically as well;
Comprehensive document warehousing services, where the documents required are located, digitalised and electronically forwarded quickly.
Special services
Certification of digitalised documents using high security chip cards (electronic signature, time stamp)
Processing of data sheets and questionnaires using OCR/ICR technology
Conversion, digitalisation of microfilm-based data
Design, production and personalisation of forms suitable for optical character recognition, printing, enveloping and mailing of personalised letters, and registration of returned mails without the envelope being opened, ensuring privacy.