Contactless Bank Cards and Solutions
The bank card outsourcing service is based on a comprehensive, audited production and security protection. Our contactless bank card production and personalisation meet the technical and security requirements compulsorily stipulated by the international organizations. ANY Security Printing Company PLC has Master- Card and VISA licenses for card production and our Corporation is ready to deliver MasterCard and VISA EMV contactless bank cards as well. We undertake to plan and execute loyalty programmes applying chip technology and to produce personalised letters and PIN envelopes for mailing of bank cards. Qualities of services are guaranteed by MasterCard CQM and AQAP 2110 certificates.
ANY Security Printing Company PLC offers the following services to the financial institutes:
Production and design of innovative card bodies and creative graphics.
Production and full-range personalisation of contactless bank cards.
Complex mailing service using card enveloping machine.
Personalisation service of ANY Security Printing Company PLC – personalisation on plastic and mobile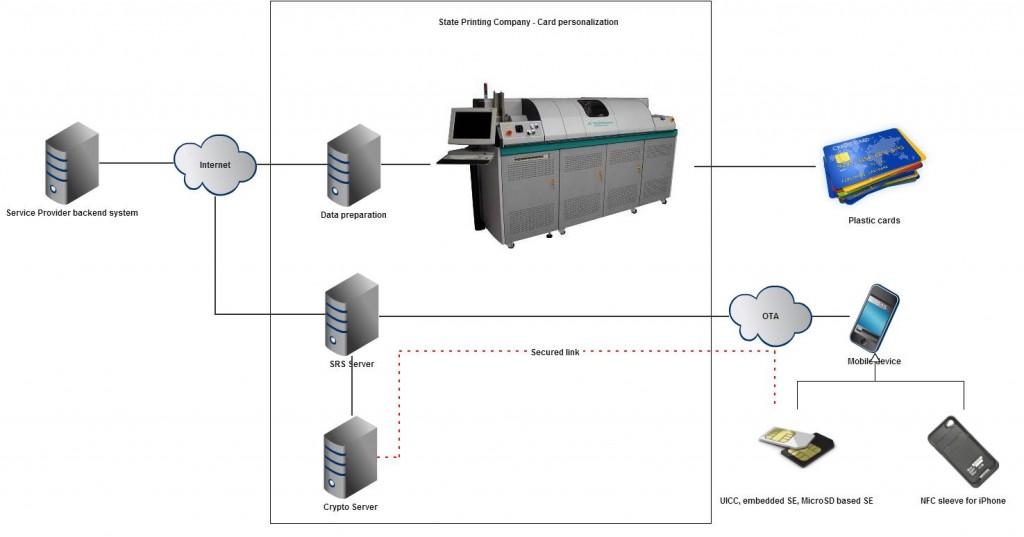 ANY Security Printing Company PLC is ready to produce, visually and electronically personalise standard NFC cards, to encode chips, to develop running applications on them and to plan and carry out the fully-integrated NFC based system.