Besides the production of documents, security products and plastic cards, ANY Security Printing Company PLC is capable of developing protection concepts as well. In addition to the joint planning of a comprehensive protection system with the customer and the competent authority as well as to the printing of documents, the Company undertakes the personalisation of card documents using laser engraving technology, one of the most secure methods available. ANY Security Printing Company PLC is ready to install fill-in systems capable of decentralized personalisation as well as to deliver equipment and IT solutions necessary for the verification of documents and individually developed security additives.
e-ID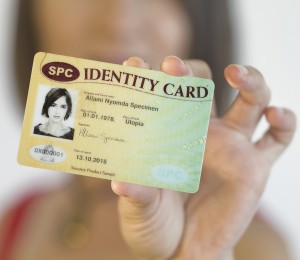 Secure identification has become a key issue for today. Therefore, documents are developed by the most modern technologies. Due to biometric identifications and refined IT applications, electronic identification – the so-called e-ID – is being introduced in more and more countries.
Due to current developments in the Company's Document Security Laboratory, we offer world standard solutions in the field of electronic personal identification, and biometric technology.
References
ANY Security Printing Company PLC has unique experience and reference in the field of production and the development of e-IDs. The Company personalises and programmes the Hungarian e-passport including the fingerprint and ID photo. Besides this experience, the Printing Company participates in the production of Israeli identification cards, which is one of the most prestigious assignments in the world.
Due to its experience in the field of security forms over the past 150 years, ANY Security Printing Company PLC undertook an active role in the successful document reform after the regime change in Hungary. The Corporation's capabilities in the field of security technology and plastic card technology are demonstrated by references such as the personal ID card; the driving license; the vehicle registration card issued under the auspices of the Hungarian document reform and manufactured in consortium; the production of the Albanian driving license; and the production and personalisation of the Icelandic driving license.